Welcome to the site for the 2018 WRA/NOTRA Nationals. We are looking forward to some super competition amongst whippets of all speeds from across the US and Canada. The nationals is a time to race your whippets and spend some face-to-face time with friends old and new (including those you only know from Facebook).
This year's nationals are being held under the combined direction of SOL & SOMOS (with help from whole bunch of wonderful volunteers). We are lucky to again be using the facilities of the famed Springdale Race Course in historic Camden, SC. For more information, see the Location page.
For answers to some frequently asked questions, see the Racing page.
To donate to the trophy fund, see the Trophies/Donations page
To get your logowear, click here. Please see the logowear link for ordering deadlines. All logowear will be shipped to you prior to the event. There will be no logowear sold onsite at the Nationals.
For information on having your whippet included on the memorial blanket, please contact Leslie Busch via email at Bushbaby4816@gmail.com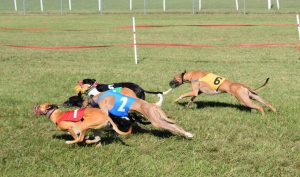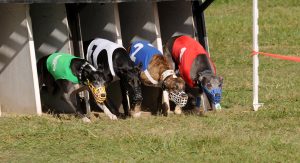 Website designed by Wendy Montroy