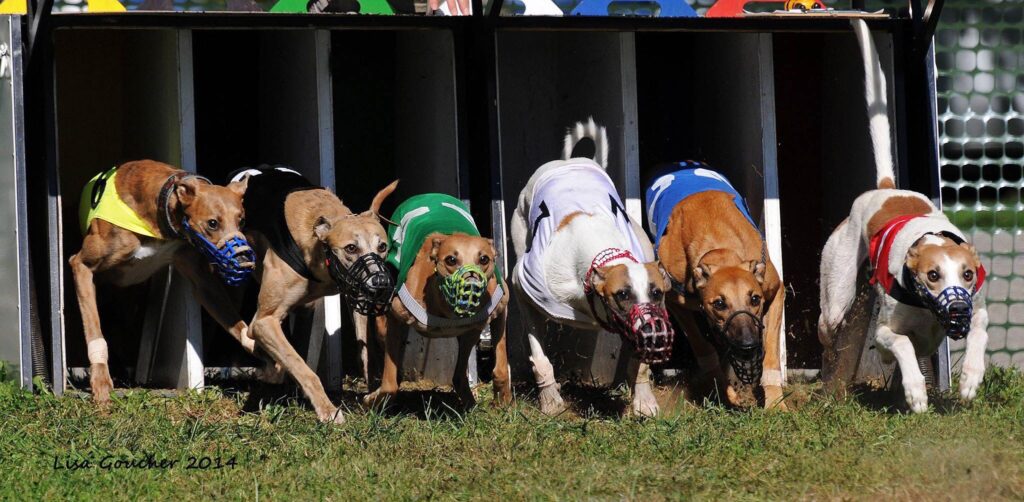 Helpful Information
All First Time Entered (FTE) dogs need to be pre-registered with WRA and/or NOTRA

For WRA registration instructions click here
For NOTRA registration contact Sue Weilbacher at racedog@htc.net

All dogs must be pre-qualified for racing. No qualification runs will be held at the Nationals.
Division II will be offered. For more information and instructions on registering your Division II dog click here
DASH (Sprinters) will be offered on Saturday
For purposes of awarding veteran trophies, a veteran is defined as a whippet 6 years of age for WRA and 5 years of age for NOTRA. Veterans run all 4 programs.
WRA Information
Track info: 200 yards, drag lure
First program races will be graded
WRA rule book can be found here
Race Secretary: Jules Vermeulen
Race Secretary Assistant: Kim Rees
Box Operator: Garrett, Bruce
Lure Operator:

Glen Davis

Friday, November 10, 2023

4:00 pm

Early measuring for WRA

Saturday, November 11, 2023

5:30 am

WRA Check-in
Before Racing: Memorial Blanket Run
7:30 am WRA National first race
After Program 3: Seniors Parade (dogs who will turn 9 prior to December 31st)
After Program 3: Legends Parade (dogs who will turn 11 prior to December 31st)
NOTRA Information
Track info: 300 yards, modified oval, drag lure, 4-dog races
NOTRA rule book can be found here
Race Secretary: Jules Vermeulen
Race Secretary Assistant: Kim Rees
Box Operator: Garrett, Bruce
Lure Operator:

Ray Luening

Sunday, November 12, 2023

5:30 am

NOTRA Check-in
Before Racing: Memorial Blanket Run
7:30 am NOTRA National first race