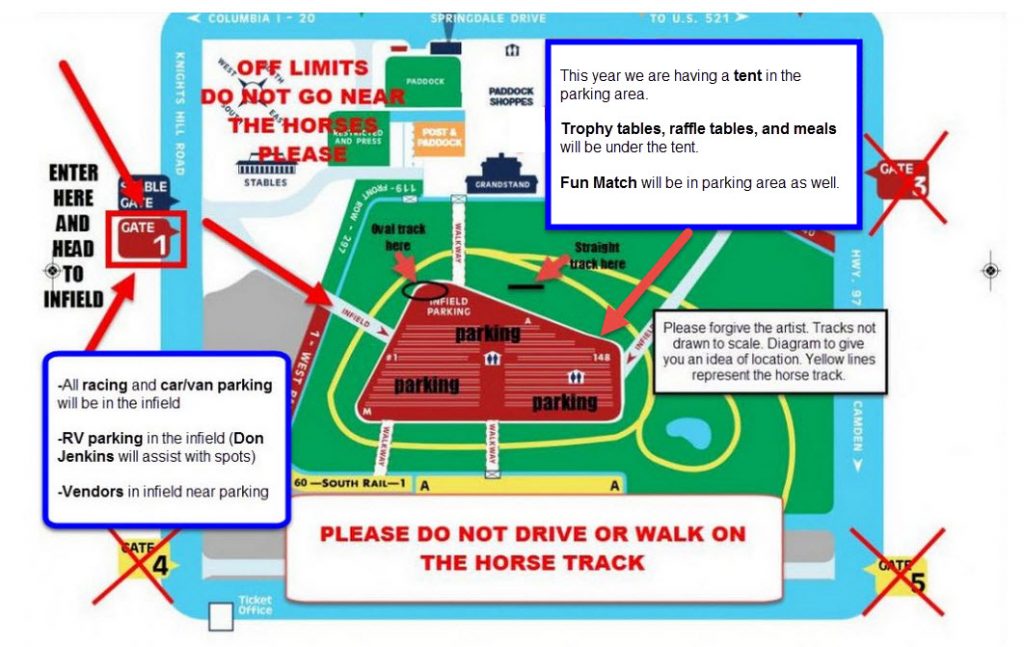 Springdale Race Course is located on the outskirts of Camden. Springdale currently hosts two of the most important steeplechases on the yearly calendar: the popular Carolina Cup in April and the prestigious Colonial Cup in the November. The racing course consists of 600 acres of well-maintained lands deeded to the state of South Carolina in 1983.
Address: 200 Knights Hill Road, Camden, SC 29020
Please enter at Gate 1 as shown in the diagram above.
Note: there are no showers but there are several bathroom buildings with lots of sinks.